48 Whispers is a unique photojournalism collection of short meditations, accompanied by full-page color photographs spanning ten years of visits to the Pine Ridge Indian Reservation and the northern plains. Author, photographer, and CEO, Kevin Hancock acquired a rare neurological voice disorder (spasmodic dysphonia/ SD) in 2010. From his home in Maine, he set out on a series of travel adventures to the Pine Ridge Indian Reservation and the surrounding northern plains in search of voice recovery through self-reflection and immersion in nature. On the Reservation, Kevin encountered an entire community—the Oglala Sioux Tribe—that felt a piece of their authentic voice had been taken or stolen from them. From this experience, Kevin came to see life as a quest for self-actualization. He then wrote a series of short meditations designed to advance the concepts of shared leaders, dispersed power, and respect for all voices. Kevin's full-page color photos and writings span a decade of over twenty visits to the region—during which time he builds a series of deep friendships on the reservation and takes two Lakota names.
Purchase 48 Whispers Now
What is a Whisper? The origin of an idea. It was as if the wind-swept grass spoke softly and shared a secret each time I stopped, sat still, and listened. As it turns out, these whispers are everywhere, but we are often too busy or consumed to hear them.
48 Whispers Reader Reviews
"Kevin Hancock is a master at using his spellbinding photographs to couple with his musings. Each whisper has a message to absorb, think about and then use to better ourselves and the challenges and opportunities we all have. He asks us to read and absorb the book slowly, but I couldn't do it. You cannot get enough of his wisdom and leadership."
"Kevin Hancock is a master at finding the truth in simplicity. His 48 Whispers is filled with global truths and gorgeous evocative photography. In this book you will find all which is needed for a peace filled, happy and glorious life, containing simple truths about respect, trust, value and voice. It is a book to be placed on a coffee table to encourage discussion and implementation. I highly recommend reading and digesting each word."
I grew up in Nebraska with travels to the Dakotas, Wyoming, etc. So many of the places Kevin Hancock has visited, written about, and photographed remind me of home or the working ranch where my husband's family lives on the Nebraska-South Dakota border, not too far from Pine Ridge. As Kevin suggested in the early pages of his book "40 Whispers," I am taking my time with the book to enjoy and absorb his messages. Kevin's photographs are phenomenal, and each photo tells a story. Each "whisper" has a message to contemplate and reflect upon. You will be inspired! I look forward to enjoying Kevin's book, but slowly as he suggested. I loved this quote from the book, "Use this book, your Seventh Power, and the gift of time to create change – first, within you; then, beside you; and finally, beyond you. Surrender to the pace of this journey."
Buy Now
Not Ready?
Get a Few Chapters for Free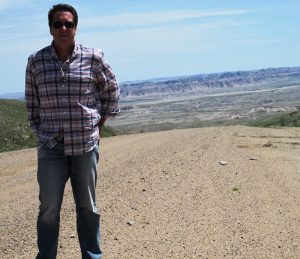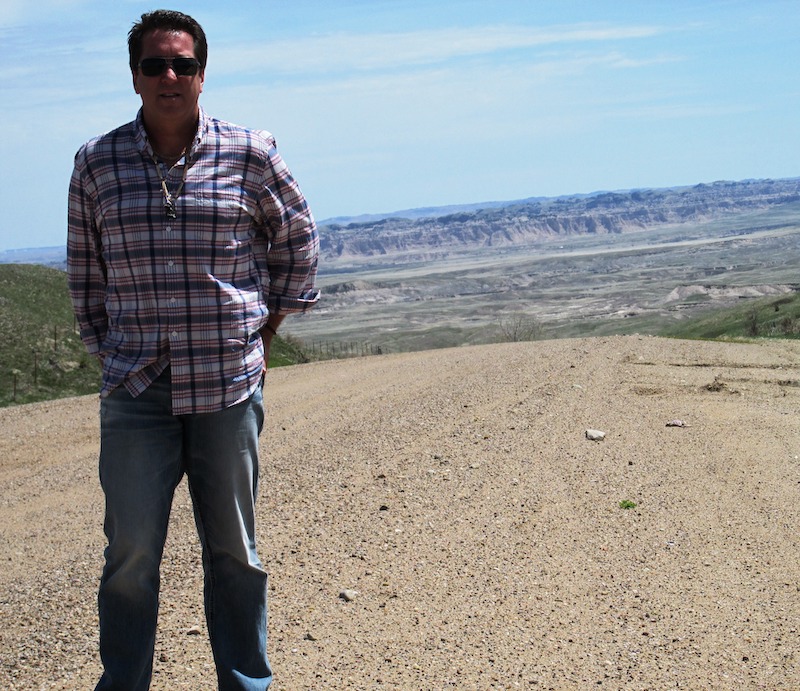 ABOUT THE AUTHOR. Kevin Hancock is an award-winning author, speaker, and CEO.  Hancock Lumber Company, one of America's oldest family businesses, is fully integrated across the forest products and building materials industries.  Headquartered in Casco, Maine since 1848, the company is represented by over 600 employees who lead the activity of the business across 11 retail stores, 3 sawmills and a truss plant. The company also grows trees on 12,000 acres of timberland. Hancock Lumber is a seven-time consecutive recipient of the 'Best Places to Work in Maine' award.
Kevin is a frequent visitor to the Pine Ridge Indian Reservation in South Dakota and an advocate of strengthening the voices of all individuals—within a company or a community —through listening, empowering, and shared leadership.  Kevin is also the founder of a non-profit organization called THE SEVENTH POWER dedicated to advancing economic sovereignty for native communities across America.