A personal and organizational development journey through a journal of hope containing 48 thoughts which he describes as "whispers." Each whisper is exactly 248 words in length and honors an idea meant to spark personal growth, organizational excellence, and social harmony.
The organizational structure of human society was long ago designed to compel us to look externally for direction, solutions, leadership, and control. This has been an intentional exercise and has produced an empire-centric view of our world. Employees exist to serve their company, followers, their church, and citizens, their state. These institutions have done some good through their centralization of power but they have also done some bad. Regardless, in virtually all cases, the common denominator is that the individual is advertently made small before the capital, the kingdom, and the crown. True power, we've been taught, lives "out there," beyond our reach.
Kevin is looking to flipping that script. The goal is not to eliminate human institutions but rather to refocus them on dispersing power, not collecting it. The salvation we seek requires looking inward. The real power source of humanity lives dispersed and WITHIN us all. Each of us is a spark of divine light, a never-to-be-repeated gift. Institutions should exist to celebrate and accelerate self-actualization at an individual level. A great company, therefore, should serve, honor, and ignite the talents of the people who work there.
Shared Leadership
After losing the full use of his speaking voice to a rare neurological disorder led him to a remote Indian reservation on the northern plains, where he discovered an entire community that did not feel heard. The two events convinced Kevin that each human is here on earth in a personal quest to find and share their own unique and never to be repeated voice. Unfortunately, across time leaders have done more to restrict the voices of others than to liberate them. Kevin takes these understandings and develops and deploys a new leadership model designed to push power out – away from the corporate center – and give everyone in the organization a leading voice. The result is a high performing corporate model in which business metrics soar as an outcome of a higher calling.
More from Kevin on Shared Leadership:
• A Butt-Kicking Project to Overcome the Drain of Talkative Leadership
• The Inventions Show EP10: Kevin Hancock, CEO Hancock Lumber
Healing from Within
Reflecting on his recovery from a thought to be 'incurable' neurological voice disorder. Kevin concludes that Earth is the planet of wounds and that the ability to 'heal' is an essential human skill. During his time on the remote Pine Ridge Indian Reservation in South Dakota, Kevin looks at his own personal journey towards a cure. He compares in with the journey of the Oglala Sioux Tribe at Pine Ridge, as they work to heal the ongoing wounds from their oppression and colonization in the 19th and 20th centuries.
More from Kevin on Healing from Within
• #7 | THE FUTURE-BASED SELF
• Culture Makes The Difference
Books Authored by Kevin Hancock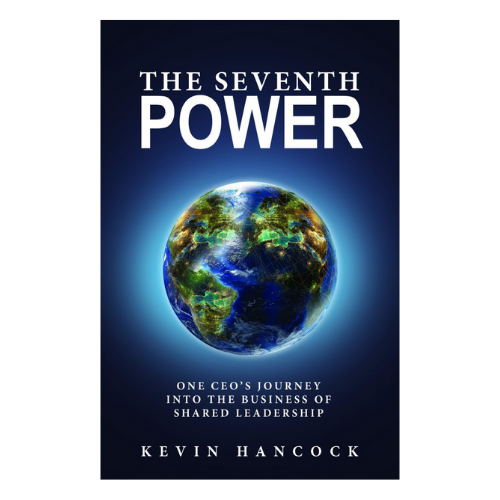 The Seventh Power: A corporate executive loses his voice and discovers a new pathway to organizational excellence built on the premise of dispersed power and shared leadership.
Not for Sale: Finding Center in the Land of Crazy Horse is a unique iconoclastic memoir that traces one businessman s journey deep into Indian country, and even deeper into his own soul.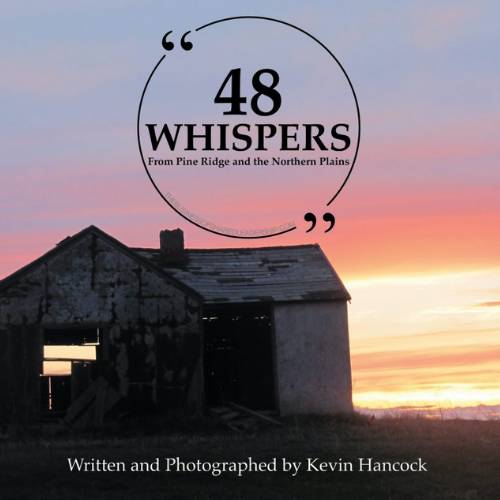 48 Whispers: From Pine Ridge and the Northern Plains is a hybrid book of sorts. First, it's a photography book containing an assortment of Kevin's favorite pictures that he has taken during his now over twenty trips to the region. Second, the book contains 48 thoughts for reflection, heightened self-awareness, and human advancement. Get two free whispers for free 
"Kevin Hancock skillfully threads leadership lessons throughout the entire narrative of The Seventh Power….The Seventh Power would be a great reading selection to be discussed at a business retreat or a book club…"