Finding Center and Voice Through All the Noise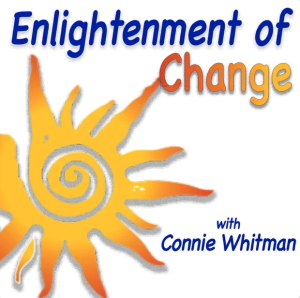 In this podcast, Kevin Hancock speaks to Enlightenment of Change host Connie Whitman about his journey to finding a new business model and leadership style. Kevin firmly believes that developing people, listening to their ideas, and empowering them to make decisions is one of the most important things a workplace can do for their employees. He integrated an employee-centric business model at Hancock Lumber, allowing the leadership responsibilities to be shared by every employee. He fosters a safe and respectful place for ideas and solutions to be made at the employee level instead of consolidating power at the top. He shares how this has affected the business and the engagement and satisfaction levels of his employees, and finishes by sharing that this practice is for any community, not just the workplace.
Click here to listen to the full podcast.
Here are a few highlights from the podcast (click here for the full transcription):
At Pine Ridge, I met an entire community that felt marginalized, pushed to the side and not really authentically heard. And that really made me realize that there are lots of ways for humans to lose a piece of their voice in this world. (5:50-6:11)
What is indigenous wisdom? Well, in my view, it's available to us all, but to acquire it, you have to live intimately with nature. When you look at communities that lived intimately with nature, the sun, the moon, the sky, the resources, you end up becoming in sync with nature's most fundamental rules. That, in my view, is the essence of indigenous wisdom. (19:54-20:25)
So I did feel like, well, if someone from a bit of a higher profile position of leadership was willing to dump their entire soul out and share it, that might help give permission and safety for others to do the same. That for me is the real essence of that journey and this book. (32:36-33:02)