Moontower Business Podcast: 48 Whispers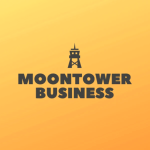 In this podcast, host Joseph OBell talks to Kevin Hancock about his newest book, 48 Whispers. To begin, they talk about why Kevin journeyed to Pine Ridge and the experiences he had while there. He then speaks about how his time with the Sioux tribe at Pine Ridge led to writing his books and what he hopes readers can take away from reading them. He highlights how important human connectivity is and how it can help break free from the robotic nature of day-to-day life.
Click here to listen to the full podcast.
Here are a few highlights from the podcast (click here for the full transcription):
And I had lost track a bit of my own identity, separate from my roles and going to this community where nobody knew me, which had a really deep indigenous spirituality and where the power of plains- if you've ever been there, are just so dramatic. That all of that really helped recenter me. (11:04-11:30)
One of the key messages I really tried to send in the book is that done correctly, being selfish is selfless, because when we listen to that inner voice and do those things that make us light up, that's when we give the most back to the world around us as well. (14:32-14:54)
And honestly, I feel the book is meant for humans. My editor and publisher, they always try to put things in a box, but when they say, who's the book for Kevin? I say, well, it's for humans. And that's honestly how I feel. And I have a sense you might feel the same way. That's really the spirit within which the book was written. (25:07-26:33)