Kevin Hancock: A CEO Discovers His True Voice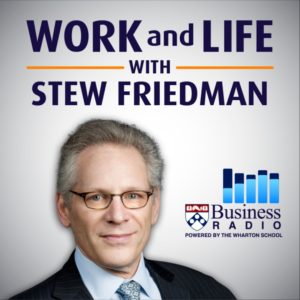 In this podcast, Kevin Hancock speaks with Work and Life Podcast host Stew Friedman about the changes his leadership style and life underwent after losing his voice. Kevin shares how important changing way he approached leadership became and how strengthening the voices of others to help them find their true, authentic self became his life mission. He also talks about how Hancock Lumber has grown exponentially since sharing leadership and power in the organization. Kevin and Stew speak about the faults of having top-down management with power condensed at the top leadership.
Click here to listen to the full podcast.
Here are a few highlights from the podcast (click here for the full transcription):
What they really needed was the encouragement and the safety to trust their own voice. And that was the beginning of me starting to think very differently about leadership and the possibility of leadership really being about dispersing power, not collecting it and using the limitations in my own voice to strengthen the voices of others, specifically in that case, everybody within our company. (9:13-9:49)
I found this powerful, powerful presence of nature on the Northern Plains. I found this amazing lost indigenous community that had endured so much, yet still carried love and faith and hope and optimism, and that they have preserved against all odds, if you will, a wisdom set that I came to believe that modern humanity really needed and could benefit from. (16:57-17:35)
I mean, you think about the model of we're going to honor you exactly as you are, that resonates with pretty much everybody, which is why I love the model and the goal. It's winning for everybody. (47:02-47:22)